Used Mountain Bikes – How to Find Used Mountain Bikes For Sale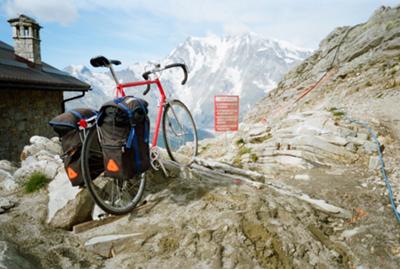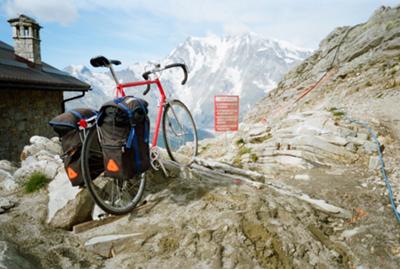 By far the best way to get a good bike and save money is to buy used mountain bikes. This is also a good idea if you are still wondering whether you are going to stick with riding for awhile or not.
But how do you buy a used bike? And where can you find used mountain bikes for sale?
Shopping for a used bike is no harder than shopping for a new bike as in this guide however a little more care needs to be taken at the final step of making the purchase.
Stick with Name Brands
If you can, stick with well known brands. It is hard to check for wear and tear on a used bike so you don't want to get a bike that doesn't have spares readily available.
Add to your Budget
If you can't actually see the bike before your buy it, then add the cost of a new chain and cluster to your purchase. You won't know how worn they are and they will probably need to be replaced. Also add the cost of a post-purchase service so you can get your bike looked over and cleaned up once you own it.
Inspect Your Bike
All second hand mountain bikes are going to have some wear and tear so it is important that you thoroughly inspect the bike to make sure it is not going to cost you. To see a comprehensive guide to inspecting a second hand mountain bike click here
Be Patient
Finding a good used bike at a decent price is going to take a while so take your time. Be patient and ensure you get what you really want.
Be Polite
The way you treat people will have more impact than the size of your wallet. Be courteous and friendly to anyone you deal with and you should get the same back.
Be Reasonable
Don't' be 'one of those buyers' and try to buy a bike with crazily low offers hoping the seller is desperate. Aim for your price range, negotiate a bit and make your decision. Aim for a win-win scenario.
Be Prepared
Do your research, follow this guide, have your money (most likely cash if you are to buy in person) and have a plan. Neither party wants a long drawn out sale.
Be Cautious
There will always be some dodgy deals out there and some equally dodgy people. To avoid them your best tactic is to ask genuine, informed questions and get reliable documentation. Don't really on buying a bike from a friend of a friend who got it from who knows where.
Ask Questions
Write a list of questions that you are going to ask the seller and separate them into initial, extended and final questions.
Your initial questions should give you a clear idea of whether you want to proceed with the seller or not. These questions should be based on price, age and condition of the bike, possibility of negotiation and their reason for selling the bike.
Your extended questions will be more in-depth and relate to specifics about parts, servicing, how often the bike was ridden and further negotiation. Having your questions ready at this point will avoid unnecessary wasted time.
Final questions will come after your test ride. You should ask about anything you noticed on about the bike on the ride and any other questions you may not have had a chance to ask. You will need to make these questions up on the spot.
Where to Buy
Your local bike shop will usually have ex demo bikes that they want to get rid of. These are used mountain bikes but are usually in very good condition and are good value for money.
You can also look for a used mountain bike in newspapers and wanted ads on noticeboards.
The internet has a number of places with used mountain bikes for sale depending on where you live. EBay is one that applies to all. It is a well known respectable company that can offer a huge range, buyer protection and some really good deals.
Shown below are some of the bikes for sale right now on eBay. If one of them interests you click on the bike to be taken to the live eBay auction (you can also click on the link at the bottom that says "View All Items" to see more bikes for sale on eBay.
Want to Find Your Perfect Bike?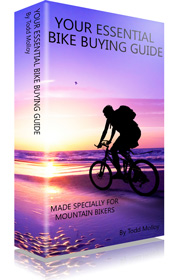 Want to buy a mountain bike? Then you must check out Your Essential Bike Buying Guide. It will take you step-by-step on the process of finding your perfect bike (and saving $$ in the process). Find out more.
Adam