Mountain Bike Research – Find your perfect bike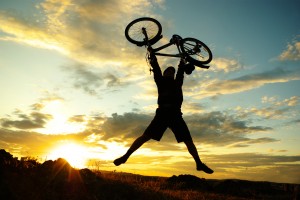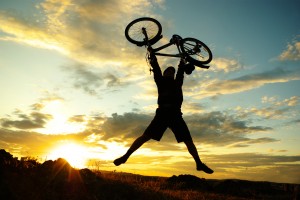 If you didn't think doing some mountain bike research before making your purchase was a good idea, you probably wouldn't be here right now.
If you haven't already, click back to return to step 7 and discover the best time to buy your bike to save you money
When looking to buy a mountain bike you can research a number of different things like:
Obviously the biggest of the 3 is trying to find the actual bike that you want to purchase.
Having already completed steps 1 – 7 of this guide (you did do them didn't you!

) you already know:
In other words you should have a pretty good idea of the sort of bike you are going to get and now you just need to compare some bikes that fit all of these criteria.
How do you find them? Mountain Bike Research!
If you really have no idea on where to start then either:
Ask family and friends
Go to a couple of local bike shops and tell them what you are after (i.e. your budget and bike type)
Buy a mountain biking magazine that has some reviews or similar in it
Go to an online forum and read other peoples questions or ask your own
Go to bike manufacturer's websites and browse through their bikes to see what they offer both in your price range and the same bike type
Have a look at online bike shops and do the same thing
Narrow it Down
Once you have a list of bikes that all fit your criteria you can do a little more in-depth research on them. For this I would do the following mountain bike research:
Find the specs of the bikes from the manufacturer's website, an online bike shop or a review site.
Revisit step 6 and look at the components each bike comes with. Then rank the components and thus which bike is better value.
Read reviews from either magazines or online and see what both experienced testers and everyday users say about the bikes.
All of this should help you to eliminate a couple of your choices and put a couple of the bikes ahead in your eyes.
With that done the next step is to find out where you can buy these bikes from.
Want to Find Your Perfect Bike?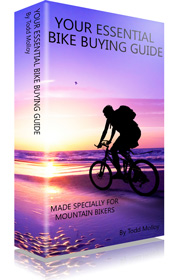 Want to buy a mountain bike? Then you must check out Your Essential Bike Buying Guide. It will take you step-by-step on the process of finding your perfect bike (and saving $$ in the process). Find out more.
Click next to find out where to buy your bike
Adam